Leibish & Co provides all kinds of new colored loose diamonds every day, which all with good quality and get GIA certification, we are plan to share the new loose diamonds from Leibish with you.
The fancy intense yellow radiant shape diamond is in VVS2 clarity, and the weight is 4.93 carat, the diamond measurements is 9.95×8.24×6.24, the symmetry and polish degree is good and very good. GIA grading report number is 3225084110, the colored diamond report was assigned on June 06, 2016. The fluorescence grade is faint, this yellow diamond's price is 88,850 US Dollars.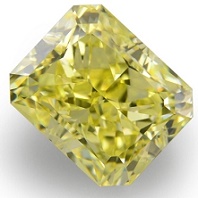 This cushion shape fancy intense bluish green loose diamond graded by GIA, the beautiful color diamond is 0.9 carat and I1 clarity, the GIA grading report number is 2155793331, with measurements is 6.07×5.89×3.18, the price of the yellow diamond is 25,300 US Dollars, which is at a pretty good price.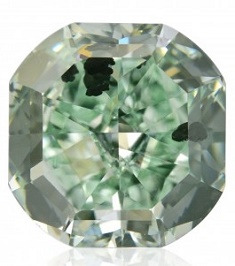 The 0.16 carat emerald shape loose diamond's GIA certificate number is 1142388939, this SI1 clarity loose diamond with very good polish and symmetry, the color is fancy intense purplish pink, with Medium Blue fluorescence and measurements is 3.6×2.54×1.85. Which is very beautiful.